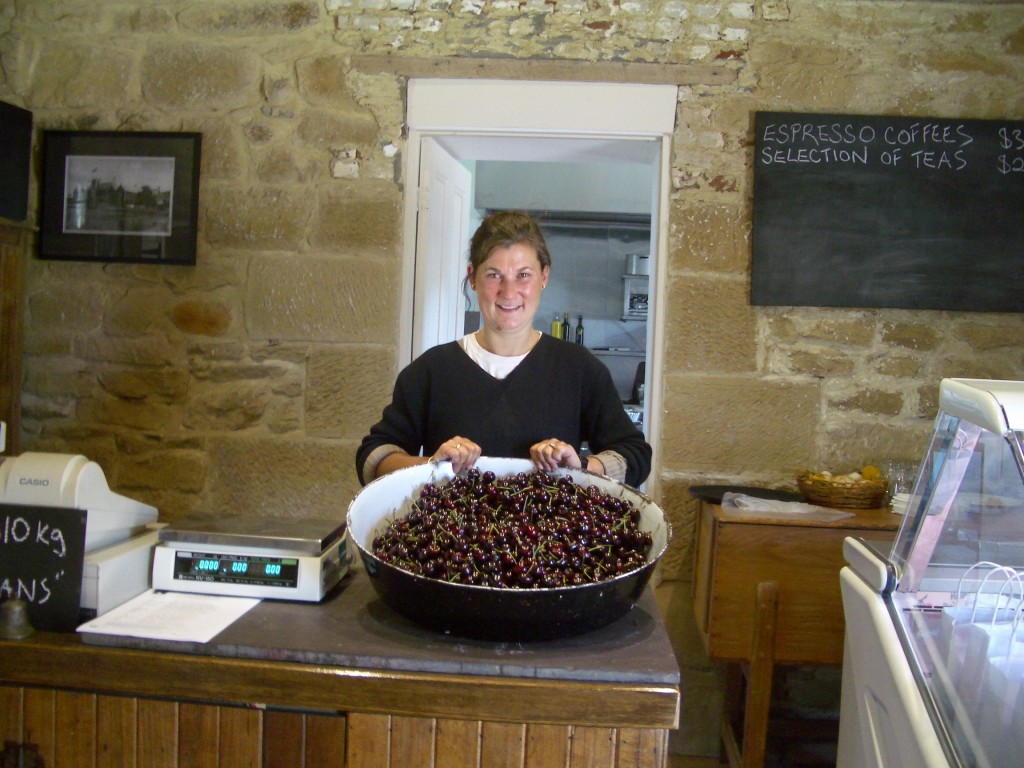 Are you cheery as a cherry? It's hard to stay in a blue, disinterested mood when you find yourself face to face with this plump, merry, deeply coloured fruit. It doesn't matter if you're digging into a big bowl of raw cherries and popping them into your mouth one by one, or proudly topping off a towering ice cream concoction with a lone red cherry, or slicing into a steaming lattice cherry pie; however you choose to enjoy this treat, you're sure to get a delightful gustatory experience. After all, with both sweet and tart varieties, cherries can be considered one of the very best desserts (and nature's ultimate candy) loved by people from all over the world.
While people can opt to buy cherries that are canned for greater convenience and longevity, true cherry lovers will earnestly urge you to seek out the fruit during its own season — and for good reason. Tasmanian cherries, ripened on the tree, can be enjoyed from mid to late December through to late February; your first taste of the latest harvest's fresh cherries will tell you that not even the most innovative canning technology could replicate the taste and texture of fresh fruits. And what's more, without the heavy syrups and sugar included in canned fruits, you'll be better able to receive the many health benefits that this gorgeous fruit provides.
Listed below are five reasons why fresh cherries should be at the top of your grocery list:
1. Cherries can be the star of your winning dessert recipes
Sweet cherries are excellent fruits to bake into pies; tart cherries, on the other hand, can be used for sauces and preserves for toppings on ice cream and cakes. They make sweet and refreshing desserts during barbecues even when served on their own. And who can resist dotting an elaborate pie or cake with several juicy cherries, or garnishing a dainty cocktail with a plump, red cherry?
2. Dinners can be made extra special with cherries, too.
Cherries can be cooked and strained to make sauces for various meat dishes to help the savoury flavours become more vibrant. Your family will definitely be excited to see your creativity in presenting this versatile fruit on the dinner plate.
3. Cherries are quite the nutrition-packed treats.
The deep red colour indicates a healthy amount of flavonoids — antioxidants that fight free radicals in the body which can prevent cancer cells from growing out of control. Arthritis and gout sufferers can experience decreased pain by eating cherries, which reduce inflammation. The potassium in the fruit helps lower blood pressure. Melatonin in cherries help people sleep better. And for those watching their weight, there's even more good news: Juicy healthy cherries are packed with fibre that help them feel fuller longer and B-vitamins that boost metabolism and the conversion of nutrients into energy.
4. By buying Tasmanian cherries, you support local farmers.
Why buy canned cherries from other parts of the world when, at specific times of the year, you can enjoy them just moments after being harvested from trees right in Tasmania? Eating local always has positive benefits for the area's food industry.
5. Top quality cherries can encourage more people to visit Tasmania.
Cherries are fruits that Tasmanians can be proud of; they can rival the varieties grown in different parts of the world. The delicious fruits can help draw people to come and have a taste of what bountiful Tasmanian harvests have to offer.